Hint: It's slightly different for everyone, depending on your needs and what will best help you grow.
Payment processing exists for one reason: to make payments easy and effective. But with so many options available, how do you help choose which is best for your platform? It comes down to a simple question – what are your business objectives?
Sounds simple, but there are a lot of factors involved. With billions of payments processed and years of experience backed by insights gleaned as a J.P. Morgan company, we've put together a few starting points to help you find the right solution – for both today and tomorrow.
If Revenue Expansion Is Most Important
We get it. The bottom line… well, it's the bottom line. You want to achieve better monetization with payment processing. A good start is to look at payment processing fees. But as you do, be sure to start with an understanding of how many payments you receive on a monthly or yearly basis, as well as the types of payments you accept. Fees can vary based on these factors. For example, some providers will charge you extra if you are on a fixed plan but do not meet a monthly quota. Also, be sure to ask about set-up fees. Every provider has them, and they can be an excellent way to compare potential partners. A great credit card payment processor will offer a blended rate that gives you full transparency and allows you to calculate your margin with simple business metrics.
If Seamless Integration Is a Concern
A great payment processor will make integration easy, without taking months of development. And do so in a way that enables the roll out of new products and enhancements without going back to square one with software integrations. From technical help to walking alongside you through upgrades, the right partner will be there. So when talking with a potential provider, be sure that you've done a deep dive into every software that you are using right now, as well as ones that you're considering for the future, to be sure that your bases are covered.
If User Experience Is Top of Mind
Like integrations, user experience requires a bit of research. Because payments are a two-way street, you want your business to be protected, but you also want to maintain a great relationship.
For the merchants who use your platform, user experience starts with easy and seamless onboarding and integration. Each merchant is taking a chance on your platform, seeing it as a worthwhile investment of both time and money – so starting off on the right foot is essential. At its best, set up is a one-click (or few-click) process; if that's not realistic, it should at the very least cut down the time it takes to onboard from days to minutes.
But the user experience for your merchants' customers should also be simple and seamless. After all, they want to look good and make it easy for their customers through a friction-free checkout experience. Your payment processor should leverage custom capabilities and granular control of terminal settings, so merchants can offer a consistent experience, whether in-store, in-app, or online.
If Risk Management Is an Issue
If your platform runs a high risk of fraud or payer disputes, then it's important to find a processor who helps ensure that as your revenues grow, your risk doesn't grow along with it. As you're finding new merchants and onboarding them as quickly as possible, your risk can grow. Same with the number of auto-approved transactions that you accept. A good payment processing program will improve the user experience of your platform, while blocking potentially fraudulent transactions. Some processors do this by limiting how quickly cash is dispersed, holding a portion of the merchant's money in reserve. But even better risk management protects you while allowing your merchants to access their money.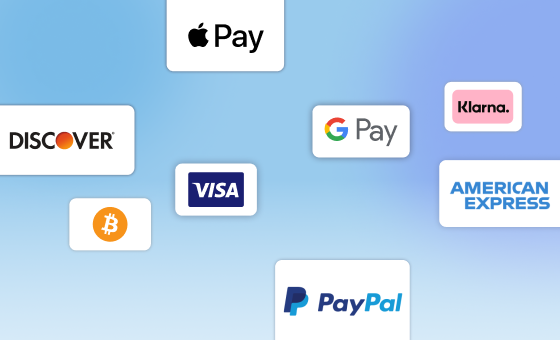 Is Your Payment Processor a Long-Term Partner?
Choose a partner who is invested in your success for the long haul. One who has the breadth of services and experience to scale with you as you grow and stand beside you during challenging times.
This means a partner who is committed to transparency, and who continually invests in research and development to help companies like yours. It also means having a provider who understands that while payments are critical to your success, so is giving you open access to transaction data – enabling you to analyze and mine trends in order to know where to invest resources, or even to unearth potential marketing opportunities.
Also be sure to find a partner who is available to you when concerns or questions arise. Some services have limited customer support, requiring you to fill out a service ticket, slowing down solutions during crisis situations. In those times, live technical support within standard business hours can be worth its weight in gold. In fact, it's ideal to find a partner that offers personalized support with a dedicated Relationship Manager who is not only responsive, but works on every request with your platform in mind.
If Diversified Channels Are Key
Your goal is getting payments up and running as quickly as possible, from as many sources as that are appropriate for your platform. It's important to consider what kind of payments you are willing to accept (e.g. credit cards, Apple Pay, Google Pay) as well as through what kind of channels (e.g. web, app, on site). If you're looking for a payment processing solution, find a provider that can enable your merchants to offer a consistent experience across in-store, in-app, and online sales with simple integration and centralized terminal management.
All of the Above
Of course, all of the above are important to your success. You want to save money, accept payments through all of the right channels, have a seamless integration process, and create a great experience for your merchants and their customers. And perhaps above all, to team up with a partner with the tools and processes that simplify access to payments, so you can shape the business and life that you want.
At WePay by J.P. Morgan, we bring all of the above to the table. And because we are part of the J.P. Morgan global network, which processes more than 5,000 transactions every second, you can be sure that we bring all of the above with security, reliability, and speed.