Achieving Faster Payouts – at No Additional Cost
New WePay report quantifies the impact of payout speed on small business cash flow.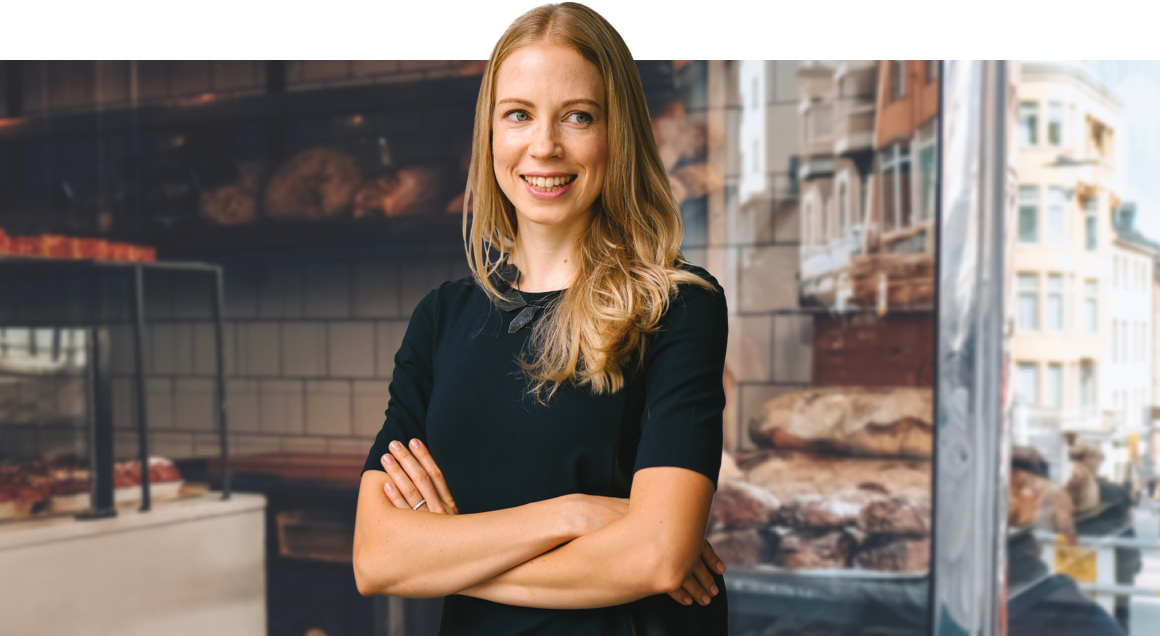 Learn how the right payments solution adds $700 per year, or more, to your customers' bottom lines.
Faster payouts helps small business customers and your platform thrive
Stronger cash flow
A business can be completely profitable on paper but, at the same time, fail catastrophically because of poor cash flow. Learn how the right payments platform helps with cash flow.
Faster payouts at no additional cost
Most payment platforms cannot turn non-cash payments around for customers faster than 2 – 3 business days. New approaches, however, can deliver payments in the same day. But look closely at faster payout solutions; some come with significant costs that erode cash flow.
Better customer retention and profitability
By relieving pressure from restricted cash flow and additional fees for your customers, the ideal payments solution improves your platform's business metrics, like retention rate and profitability.
For the average US small business that generates $47,000 in annual revenue, the cost of faster deposits from another payments provider could be over $700. For WePay customers who also bank with Chase, the additional cost is $0. Download the report for full details.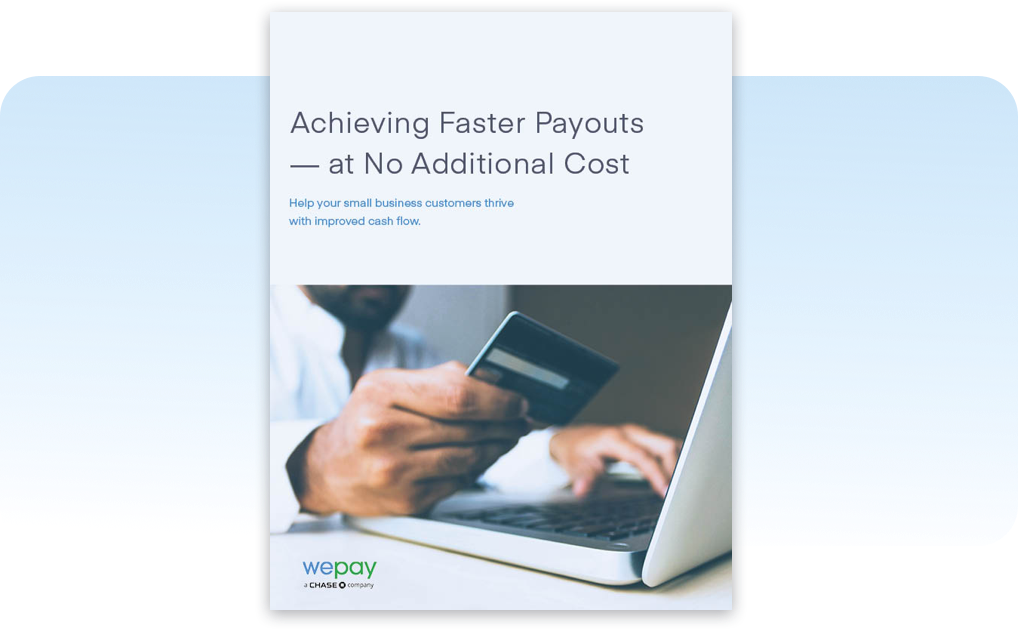 Benefits that drive value directly to your platform

Monetize your transactions
Gain revenue through direct referral fees or by managing merchant pricing.

Maximize the merchant experience
Take advantage of our pre-built UI's or build a white label solution when integrating payments into your application workflows.

Minimize your overhead
WePay manages your risk, compliance, and merchant payouts through Chase, the world's largest payment processor, with $1.4T in payments volume each year.

Integrate developer first APIs
WePay's RESTful APIs provide a fast, secure, and flexible integration between your application and payments.
Leaders choose WePay