Not all payment processors are equal when it comes to providing customer support, which can be especially critical during crisis situations. What should you look for? One that's responsive? One that provides dedicated account managers that know you by name? One that's fully invested? One that can evolve with your company's changing needs and goals?
The right payment processor delivers relationship-driven customer service and long-term partnership capabilities to help your business grow to scale––creating a positive impact on your bottom line. Let's break down what that looks like.
Personalized Support Right from the Word Go
With the right payment processor, you would have everything needed to successfully navigate implementation. That means having a dedicated support team, including an easy-to-reach implementation manager who answers your questions and promptly addresses concerns. You'd be advised in weekly meetings and updated every step of the way with the progress of the implementation.
A successful implementation process could also include setting up a managed pilot program focusing on key metrics such as TPV growth and tracking transactions. This would offer transparency into your payments to ensure they go through end-to-end or, if any are held up, insight into why and how to most efficiently clear the blockages.
You want a team that's easy to get in touch with instead of your concerns sitting in a general support inbox.
Structured Levels of Responsive Support
When an issue comes up, it should be addressed and resolved quickly. No one likes getting stuck in a customer service pool or queue. That's why a great payment processor has structured levels of support systems available to both partners and merchants.
Once implementation is complete, that personalized support would continue via a support API and a dedicated relationship manager, who already knows everything about how well the pilot and implementation went.
As the first line of defense, a customer delight team would answer the initial call, work to identify the problem and find a solution with a quick response time––typically within 24 hours on weekdays. If it's a complex issue, it would be expedited to the relationship manager and/or technical account manager.
Some accounts would also be assigned a technical account manager, to handle any tech-related issues. And both the relationship manager and technical account manager would be on-hand in weekly client meetings to discuss your company's needs, offer solutions and strategize.
Beyond Just Customer Service
From technical help to walking alongside you through upgrades, the right partner will be there in every step of building your payments business, providing feedback, data and expertise. This equips partner platforms with the right support to get relevant payments API capabilities, meet certification requirements and get the latest provider's risk engine and methodologies applied to their model. They will find the best solutions, no matter your business model or what stage of growth you're currently in.
But relationship managers should provide far more than problem solving. They should ask questions about your company's roadmap and create high-level strategic plans for it including how to market to prospective merchants. They should give you ample face time and solicit feedback––making you feel inclusive, valued and excited about where your company is heading.
The right partnership will make you feel like it's just that: a partnership.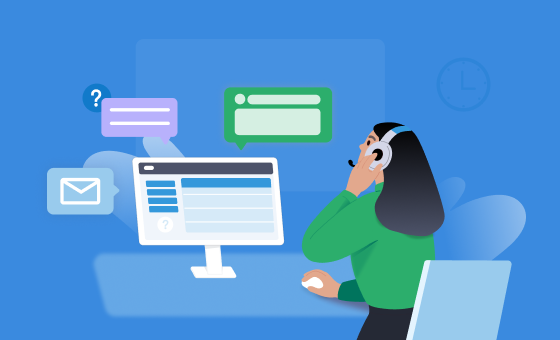 In It for the Long Haul
You want a payments partner that is invested in your success for the long haul––a powerful payments processor that has the breadth of services and the experience to scale with you as your company grows and its needs evolve. One that can seamlessly add new features or new devices to help you outpace the competition. One that has the bandwidth to remain committed and supportive throughout the entirety of the partnership.
Having direct access to a dedicated relationship manager makes all the difference in this partnership. Look for a partner who provides human-centric customer service, one that gives hands-on support throughout the lifetime of the partnership.
With the right partner, a relationship manager works directly with the tech team to make any necessary adjustments and meet your company's ever-changing needs. That constant, one-on-one dedicated support sets you and your company up for long-term success with payments.
What WePay Can Do for You
At WePay by J.P. Morgan, we meet all of these expectations and more. Our team of experts builds personalized solutions for your company, no matter the business model or what stage of growth it's in. And we continually test new products and functionalities and innovate our processes to meet your evolving needs. We're committed to building long-term partnerships that scale over time. Because we are invested.
With the agility of a SaaS provider and the scale of a leading financial institution, WePay will be with you every step of building your payments business. From activating a new payments revenue stream with minimal development and outsourcing risk/regulatory overhead to growing into a payment facilitator ready for more control and financial upside. We have you covered.
Are you ready to take the next step and partner with WePay?